Probation Department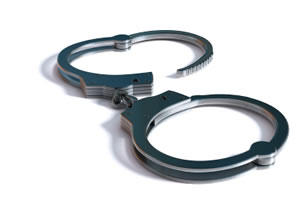 The Paulding County Court Probation Department oversees a myriad of programs at the direction the Paulding County Court Judge. In most instances this is an alternative to incarceration. The Probation Department oversees and manages appropriate services for misdemeanor offenders and provides them with guidance and assistance in fulfilling the Court's order.
Administrative functions include monitoring changes in procedures and legislation, working with other courts, law enforcement agencies and a network of providers in the treatment community with whom the Probation Department interacts. For more information on the Probation Prgram, click on the links below.
About Probation
Being placed on probation means you have been convicted of an offense. There are many reasons for this sanction:
Probation can be an alternative to jail.
It is a method of monitoring progress in various programs.
It is an attempt to modify activities that are unlawful.
It is the method the Court uses to determine if its directives are being followed.
It is a way to record willingness and cooperation in modifying behavior.
Cooperation is the single most important factor during probation. Certain records are important and should be given to the Probation Officer as soon as possible:
Changes in address or telephone number
Changes in employment
Receipts for fines and costs, restitution, pay to stay, counseling fees and supervision fees
Providing this information allows a prompt evaluation of your status, thereby permitting you to complete your probation in the shortest time possible.
General Rules of Probaiton:
All supervision fees are to be paid monthly.
You are required to meet with the Probation Officer once a month.
Most Common Reasons for Revocation of Probation:
Missing Appointments
Missing Community Service
New Violation
Failing a drug or alcohol test
How to Pay Your Fines and Fees
All fines, costs, restitution and probation fees must be paid at the Paulding County Court either in person with cash or credit card, or by mail with a money order or cashiers check. The Probation Department does not accept payments of any type.
All money orders or cashiers checks must contain your name and case number. This allows the Court to properly credit your case with the payment. The money order or cashiers check must be made payable to: Paulding County Court.
Mail your payment to:
Paulding County Court
201 East Caroline Street, Suite 2
Paulding, OH 45879
Programs
Research has shown that furthering one's education lessens the chance for reoffending. The Probation Department has developed several in-house educational programs which have been tailored to meet the needs of our offenders. The Thinking for a Change; CHOICES and Anger Management programs are directed at people who have not succeeded in more traditional behavior modification programs. All classes are held in the Probation Department office for a nominal fee or no fee at all. Registration is required.
Thinking for a Change
This program consists of 6 weekly one hour classes and is an intervention by the Court. It is designed to provide education on how to solve problems both by cognitive restructuring and social skills. This is a National Institute of Corrections Program.
Fee: $50.00
Registration is required
Personal Finance
The purpose of this class is to provide education and instruction on how to manage personal finances including organizational skills and basic budgeting skills.
Fee: $25.00
Registration is required
3rd Millennium
Online alcohol, drug and shoplifting education
Fee: $90.00
Registration is required
Frequently Asked Questions
Q: What Does It Mean To Be "On Probation?"

A: After an offender is found guilty of committing a crime, the Court can suspend the sentence and place the offender under the supervision of a Probation Officer, or place the offender in a local jail or correctional institution, followed by a period of probation supervision. While on probation, offenders must obey all laws and follow the specific orders issued by the Court.

Q: What is the Difference between Probation and Parole?

A: Probation is a condition of an offender's original Court sentence by the Judge. An offender can be sentenced to probation only and be required to follow any number of specific stipulations as outlined in the Court order. An offender may also be sentenced to jail time plus probation and also be required to fulfill specific stipulations demanded by the Court, including regular reporting to a Probation Officer. Parole is a condition of early release for someone coming out of prison. There are usually a number of restrictions placed on a parolee and he/she is closely supervised by a parole officer (either state of federal, depending on the type of prison.)

Q: I have been placed on probation. Now what?

A: You will be required to report, in person, to the probation department on a regular basis, generally at least once a month.

Q: Where do I go for probation appointments?

A: Go to 201 East Caroline Street, Suite 3, Paulding, Ohio.

Q: What if I miss an appointment?

A: Contact the probation department immediately explaining the reason for your absence and request a new reporting date.

Q: What if I receive a notice of a probation violation?

A: You must report for the hearing on the date and time stated on the notice. You are entitled to be represented by an attorney at the hearing and may request the appointment of counsel if you are unable to afford an attorney.

Q: What do I do if I change my address or telephone number?

A: You must immediately provide the probation officer with written notice of your new address and telephone number as well as name change.

Q: How does house arrest work?

A: The defendant is under supervision of the Paulding County Court, but remains in his/her residence instead of being incarcerated. The defendant may leave only to go to work. The defendant wears an electronic monitor device to insure compliance.

Q: What is the SCRAM unit?

A: The SCRAM unit is an alcohol monitor worn on the defendant's ankle which measures alcohol intake through the defendant's pores. The defendant is forbidden to drink while wearing the monitor and is under direct supervision of the court.

Q: How does ignition interlock work? How much does it costs?

A: Ignition interlock is installed on the vehicle the defendant will be driving while under suspension. The defendant is taught how to breathe into the machine to make the vehicle start. The driver must also periodically blow into the interlock machine which is installed on their vehicle. If any alcohol is detected on the driver's breath, the interlock machine will shut the car off.

Q: What does the Probation Department do to help offenders with alcohol and drug problems?

A: The Probation Department, in conjunction with public and private providers, offers intensive alcohol and drug treatment to adults sentenced to such programs. Those who fail to participate may be returned to Court for alternative sentences, including jail.

Q: Can I use a gun to hunt while on probation?

A: Your rights as a citizen are restricted until your probation is terminated. Under the Standard Rules and Conditions of Probation you shall not purchase, own, possess, use or have under your control any firearm, dangerous ordinances, weapons or explosives of any kind, or be in the company of any person possessing the same.

Q: Can I go out of State while on probation?

A: You shall not leave the State of Ohio without the prior permission of your Probation Officer for any period of time exceeding 24 hours. You shall not leave your county of residence for any period of time exceeding 24 hours without the prior permission of your Probation Officer.
Probation Staff
Jeremy Johnson
Probation Officer
Community Service Program
Community Service is a condition of probation that requires probationers to perform services without compensation for the benefit of the community. This sanction not only provides a service to the community but also enhances accountability and helps instill responsibility. Community Service is ordered by the Judge and is administered through the Probation Department.
The Community Service Coordinator places probationers at a variety of work sites throughout Paulding County. The sites are either not-for-profit organizations or government agencies. The needs of the community as well as the skills of the probationer are considered when making placements. In some cases, probationers are permitted to perform community service outside of Paulding County, with the prior approval of the Probation Department.
If a probationer fails to comply with the community service mandate, the case is brought back to court for a violation of probation hearing.
Available Community Service Work Sites
| | |
| --- | --- |
| 4-County Drug & Alcohol | Adopt-A-Highway |
| American Heart Association | Angels for Animals |
| Antwerp Branch Library | Antwerp Community Church |
| Antwerp First Baptist Church | Antwerp Methodist Church |
| Antwerp Police Department | Antwerp Village Schools |
| Apostolic Church | Auglaize Township |
| Benton Township | Boy Scout Troop 3 |
| Brothers Helping Brothers | Caring & Sharing Food Pantry |
| Carryall Township | City of Peru |
| Crane Township | D.A.R.E. |
| Defiance Humane Shelter | Dunham Recreational Center |
| Faith Tabernacle Church | Fresh Start, Alverton |
| Fulton County Fairgrounds | Goodwill, Van Wert |
| Grover Hill Park | Habitat for Humanity |
| Help Me Grow | Henry County Humane Society |
| Hicksville Police Department | Huber Opera House |
| Kendalville Chamber | Kendalville Kiwanis |
| Latty Baptist Church | Latty Police Department |
| Latty Zion Church | Laurel's Nursing Home, Defiance |
| Lincolnway Nursing Home | Lindebergh Church of Christ |
| Local 232 | Mt. Zion United Methodist Church |
| Natmus Truck Museum | New Beginnings |
| O.S.U. Extension | Ottawa Thrift Store |
| P.C. Workshop | Path Center |
| Paulding County Argricultural Society | Paulding County Commissioners |
| Paulding County Court | Paulding County Court Probation Department |
| Paulding County Dog Warden | Paulding County EMA |
| Paulding County Health Department | Paulding County Hospital |
| Paulding County Jail | Paulding County Job Center |
| Paulding County Carnegie Library | Paulding County Crippled Children & Adults |
| Paulding County Senior Center | Paulding Kiwanis Club |
| Paulding Little League Football | Paulding Police Department |
| Paulding Pre-School | Paulding Township |
| Paulding United Methodist Church | Paulding Visiting Nurses |
| Paulding Wrestling Club | Putnam County Thrift Store |
| Raccoon State Park | Remnant Fellowship Church |
| Rock Church | St. John Lutheran Church |
| Salvation Army | Scott Fire Department |
| Teen Parent Cooperative | Texas Migrant Headstart |
| Trinity United Methodist Church | Turning Point |
| University of Cincinnati | Van Wert Chamber of Commerce |
| Van Wert County Correctional Facility | Village of Antwerp |
| Village of Cecil | Village of Fayette |
| Village of Grover Hill | Village of Haviland |
| Village of Hicksville | Village of Latty |
| Village of Melrose | Village of Oakwood |
| Village of Paulding | Village of Payne |
| Wayne Trace School | Woodburn Fire Department |
| Worth Center | Worthington High School |
| YMCA | Youth for Christ |
Electronic Home Monitoring
Electronic Monitoring/House Arrest is an alternative to incarceration for probationers. This is an opportunity for offenders to experience incarceration at home so as not to jeopardize employment while supporting the goal of community protection.
Program Objectives
Protect the community through offender supervision and the structure imposed by EMHA curfews and restrictions
Prevent victimization and re-victimization
Provide a sanction that is a less expensive alternative to incarceration for both the offender and the County.
Provide offenders the opportunity for positive change while imposing an intermediate sanction and allowing them to maintain their employment.
Paulding County Court Electronic Monitoring / House Arrest Policy
The Paulding County Court Probation will provide an Electronic Monitoring / House Arrest program for offenders who have been referred/approved by the courts. Offenders who meet the specific criteria will be required to adhere to a mandated schedule of electronically monitored home confinement which, through the use of equipment designed to track an offender's movements in the community, will provide participating offenders the opportunity to experience incarceration within the home. No offender shall be denied access to the EMHA program on the basis of race, creed, national origin, religion, gender or sexual orientation.
SCRAM (Secure Continuous Remote Alcohol Monitor)
Introduced on August 26, 2007, SCRAM offers the Court an additional sentencing option in lieu of jail. SCRAM provides 24/7/365 continuous, passive alcohol monitoring through the defendant's skin. Up to 48 tests are run per day on the tamper-resistant SCRAM bracelet. The bracelet cannot be meddled with or removed without triggering a tamper alert.
Payment Center
Online payments for waiver tickets are available or pay your ticket at the Court during normal business hours (Monday-Friday, 8:00 am-4:30 pm)
Personal checks are not accepted
---
Local Court Rules
The Rules of Court can be viewed online or downloaded to your computer.
Please note: The Rules of Court are in PDF format and require the free Adobe Reader for viewing.
---
Hours of Operation
Monday - Friday
Lobby: 8:30 am - 4:00 pm
Phones: 8:00 am - 4:30 pm
Closed weekends and legal holidays
---
Contact Information
201 East Caroline Street, Suite 2
Paulding, OH, 45879
Phone: (419) 399-5370
Fax: (419) 399-3421
Victim Assistance: (419) 399-4476
---
Probation Department
201 East Caroline Street, Suite 3
Paulding, OH, 45879
Phone: (419) 399-3016
Fax: (419) 399-4541