Jury Duty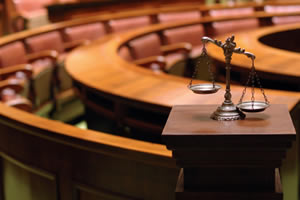 When you are called to be a juror, you become a very important person in our legal system. In the United States, our justice system is based on the belief that a just and fair result in court comes from having disputes settled by our fellow citizens. Very few of us ever have to go to court as plaintiffs or defendants, but when we do, we want good, honest people to listen to the evidence and decide our cases fairly.
Therefore, when we are called to serve on a jury, we have an obligation to our fellow citizens to honor the summons and appear at court. Some cases may be more important than others, but to the parties involved, their case is very important, and they deserve to have it decided by honest and impartial jurors.
If you have been selected as a prospective juror, you will be asked to report to the court at 8:30 am on the date of trial. The court is located at 201 East Caroline Street, Suite 2, Paulding, Ohio.
Please come dressed appropriately for juror service. As the temperature in the courtroom may vary, you may want to bring a sweater or jacket with you.
Do not bring children or anyone else with you. You may spend some time waiting. You may want to bring some reading material with you.
If you need proof that you have served as a prospective and/or seated juror for your employer, ask the Court upon leaving.
Eight jurors and one alternate will be selected as the panel of jurors. At the end of the trial, the alternate juror will be dismissed. The other jurors will be sequestered for deliberations.