Bailiff's Office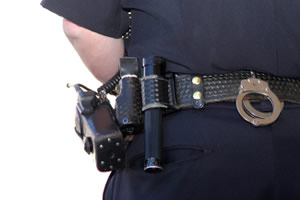 The duties of the courtroom bailiff include assisting the Judge as needed, maintaining the decorum and safety of the Court and acting as a liaison between the attorneys, citizens, Clerk of Court personnel and jurors. The courtroom bailiff prepares the case files for court action, maintains a large variety of court forms and operates the recording and electronic/video equipment. These responsibilities directly affect the bailiff's ability to execute his duties as professionally as possible to serve the Judge and citizens of Paulding County.
Payment Center
Online payments for waiver tickets are available or pay your ticket at the Court during normal business hours (Monday-Friday, 8:00 am-4:30 pm)
Personal checks are not accepted
---
Local Court Rules
The Rules of Court can be viewed online or downloaded to your computer.
Please note: The Rules of Court are in PDF format and require the free Adobe Reader for viewing.
---
Hours of Operation
Monday - Friday
Lobby: 8:30 am - 4:00 pm
Phones: 8:00 am - 4:30 pm
Closed weekends and legal holidays
---
Contact Information
201 East Caroline Street, Suite 2
Paulding, OH, 45879
Phone: (419) 399-5370
Fax: (419) 399-3421
Victim Assistance: (419) 399-4476
---
Probation Department
201 East Caroline Street, Suite 3
Paulding, OH, 45879
Phone: (419) 399-3016
Fax: (419) 399-4541